About CWS
Starting in 1963, CWS began as Custom Welding and Steel Fabricators with a company slogan "Specializing in Backhoe and Loader Buckets". As the demand for CWS products increased, the company has expanded to serve international and domestic niche markets.
A Canadian company originally, CWS designs, engineers, and manufacturers top-quality attachments, cabs, and conversions for heavy equipment. CWS products are utilized in the agriculture, construction, oil & gas, forestry, and mining industries around the world.
CWS offers the most comprehensive range of industrial standardized and customized attachments that include: buckets, blades, cabs, forks, grapples, and thumbs for excavators, loaders, crawlers, and other heavy equipment. With a keen understanding of its customers' applications and geological conditions, CWS is able to provide the best product to suit the needs of the customer, whether an "off-the-shelf" bucket or a highly specialized conversion cab.
---
CWS Products
CWS offers products for larger operations within the agricultural industry, including a wide variety of buckets for specialized applications.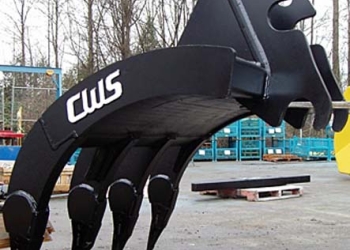 CWS offers attachments to the construction industry to do everything from demolition to road building. Our products are specifically designed to meet the needs of our customers and provide quality, value, and speed.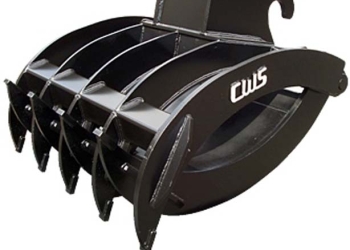 CWS has extensive expertise in the forestry industry producing high-quality heavy equipment attachments in the fields of utility, log handling, road building, woodchip handling, skidding, and lumber. 
CWS attachments for Material Handling are used in every industry where materials must be moved including container ports, hazardous waste sites, lumber mills, construction sites, and bulk terminals. Our products include forks, grapples, and tire manipulators.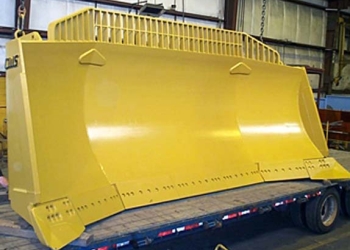 CWS specializes in the design and manufacture of attachments that enhance the performance and productivity of heavy equipment, with product offerings from simple buckets to complex mining systems.
CWS Industries serves the oilfield industry with utility tools for road building, well site construction/maintenance, materials and pipe handling, seismic exploration, and snow removal. CWS offers standard products as well as very specialized attachments developed for specific applications and soil conditions.
---
CWS Services: Repair and Maintenance, Custom Engineering
CWS offers Repair and Maintenance Services at our plant in Surrey, BC (British Columbia), Canada. With our extensive background in Heavy Equipment Attachment design and manufacturing, we are positioned well to serve your needs in a timely and professional manner.

Our Services include:
On-site/In-shop Inspections and Detailed Estimates Prior to Work
Professional Engineers and Design Technologists

AutoCAD
Inventor (3D)
FEA (Finite Elemental Analysis)

Experienced –Ticketed Work Force

Fitters
Welders
Machinists
Our Capabilities include:
20 T Maximum Crane Lifting Capacity
Oxy-Fuel / Plasma Burning
CNC and Manual Machining
Portable Line Boring
250 and 500 T Press Brakes (16 ft wide)
Roll up to 1" Plate (10 ft wide)
Finish Painting
Machine Conversions
Attachment Installations
About Custom Engineering: 
CWS' highly skilled management group including engineers/technologists, sales team, machinists, metal fabricators, and welders and heavy-duty mechanics manage the customized products from the conceptual stage to completion. The team gives our dealers the ability to offer more specialized products.

Working with state-of-the-art systems, CWS' team of specialists produce the most innovative products to meet your specifications.
---
Contact CWS
For any questions regarding products, warranties, or customer service:
For Warranty information, please visit our Warranty and Claims page.
For Career information, please visit Stanley Black & Decker Careers. 
For Literature, please visit the product page you are interested in or (for dealers) visit our Dealer Portal. 
For Parts, please visit our Parts Support page. 
Our Address:
19490 92nd Avenue
Surrey, BC V4N 4G7, Canada